Posting Requirements
On April 28th, 2015 the Riverside County Board of Supervisors implemented a new policy for projects that include General Plan Amendments and/or Change of Zone applications to require the physical posting of a public notice be placed on the property a minimum of 14 calendar days prior to a public hearing. Click here to see the Board's action.
Click here for posting directions and requirements.
Click here for Riverside County logo to be included on the posting.
Click here for QR code to be included on the posting.
Helpful Hints: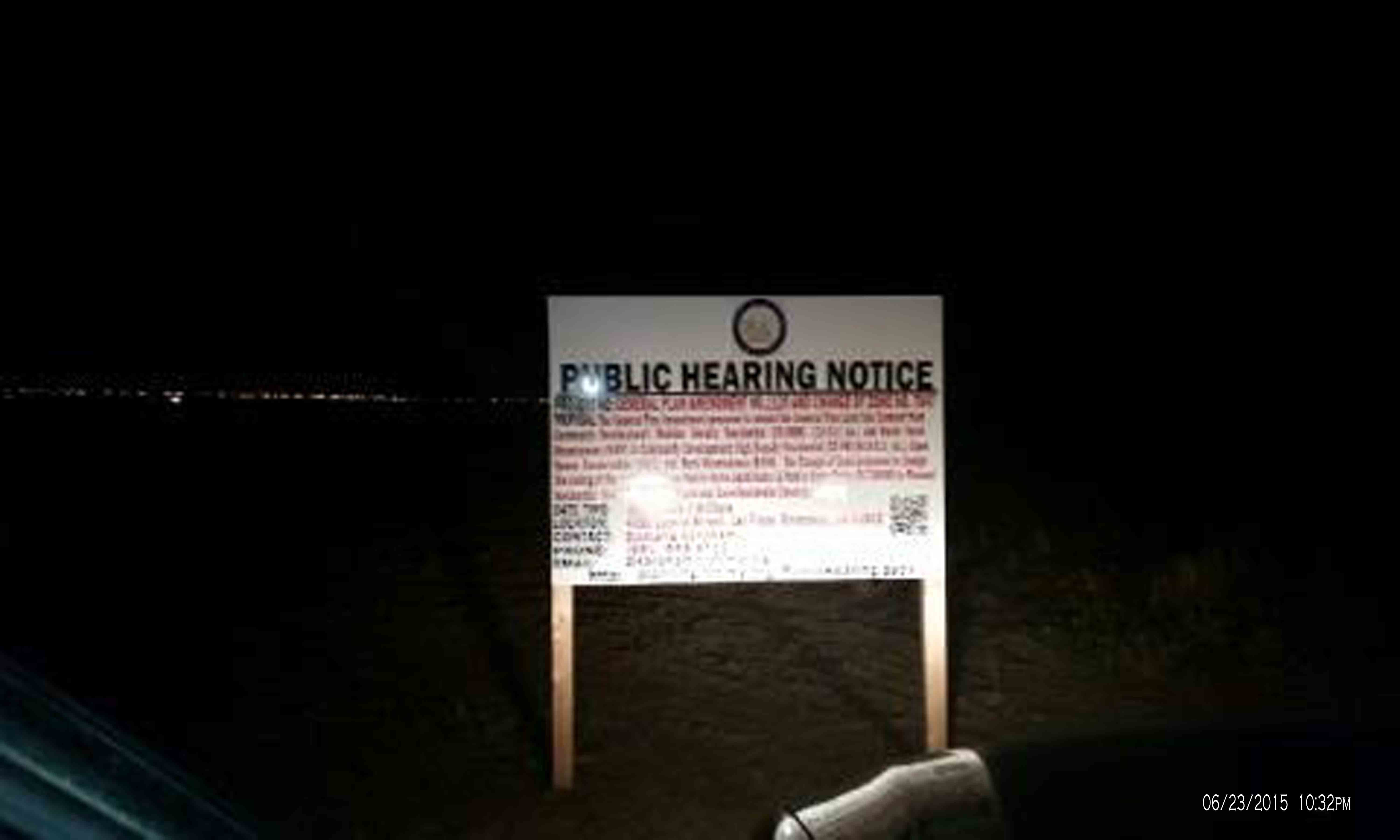 When taking pictures to show that the hearing board is posted, be sure to take them during day.
 

Do not hide the hearing boards behind trees or other obstructions; the goal is to be able to see the hearing boards.